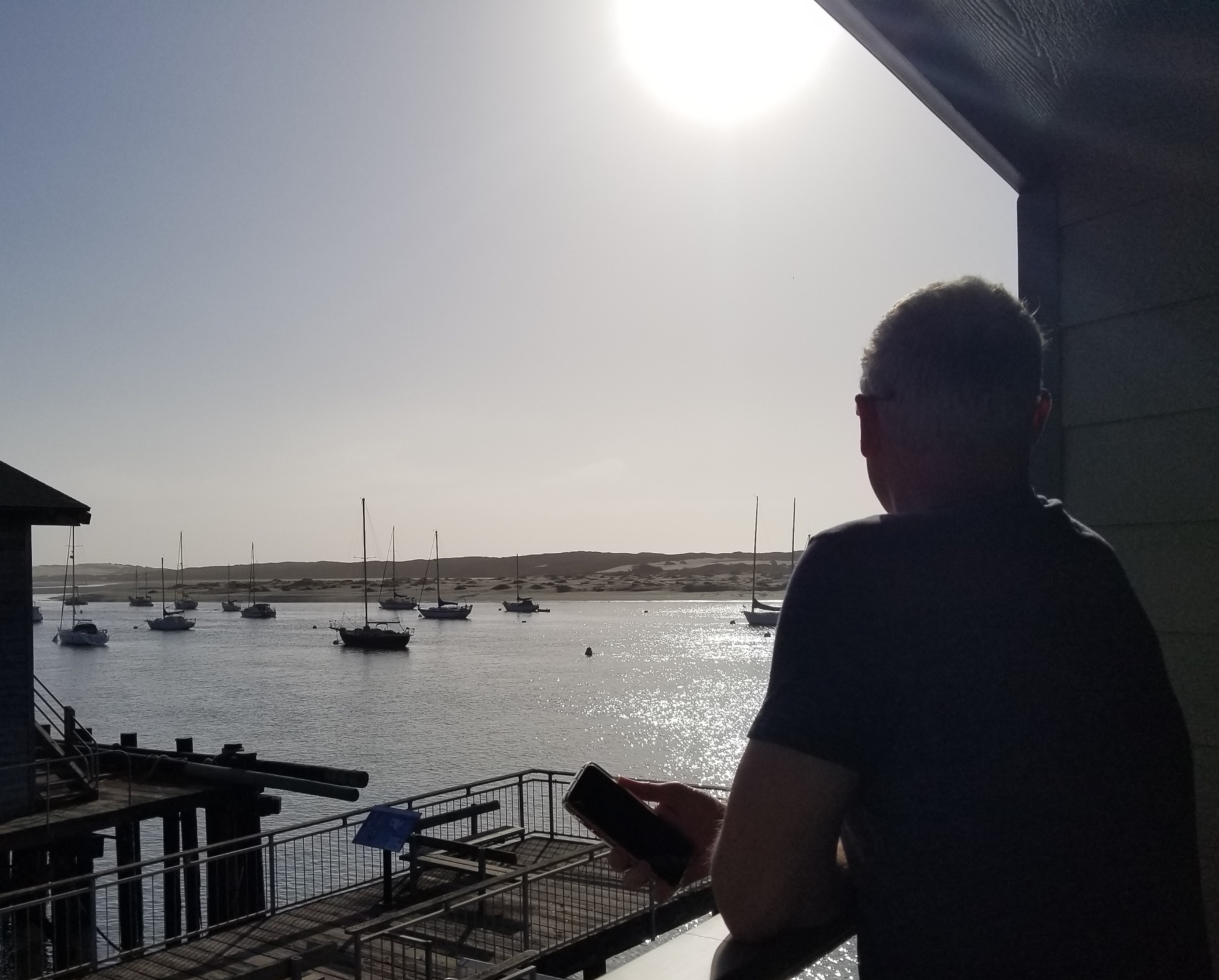 One of our best trips a few years ago on the Central Coast!
Loaded up the Mini Cooper (BEST car for driving on Hwy 1!) and we were ready to roll in just a few hours. An opportune time to take our stemless whale tumblers and try out a new fall cocktail concoction! Rolling into our hotel just as the sun was beginning its descent into the Pacific, we quickly unpacked the ingredients for our Apple Butter Old Fashioned Cocktails and got ready to watch the sky glow over Morro Bay.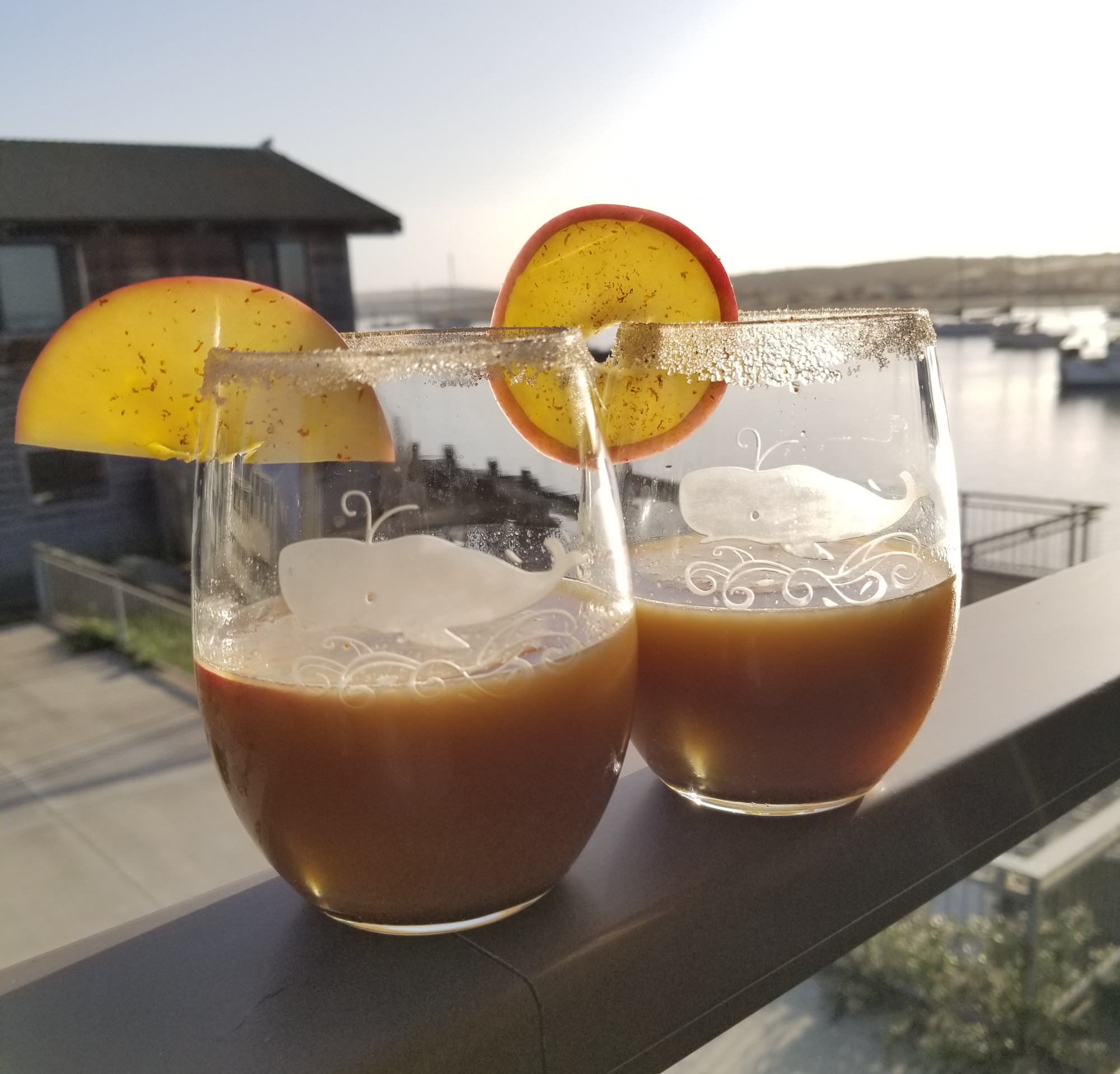 Here's what you need - ingredients for one drink:
cinnamon plus coarse sugar for decorating the rim
Apple Slices for Garnish
1/4 cup apple cider
juice from 1/2 of a lemon
dash of orange bitters
1 Tablespoon of Apple Butter (we keep a jar in the fridge at this time of year!)
2 ounces Evan Williams 100 Proof Bourbon (or your choice of Bourbon)
Splash of Ginger Beer to add a little sizzle!
Bar Essentials Needed:
Double Old Fashioned Glasses or Stemless Tumblers
Cocktail Shaker
Measuring Tools
Strainer
Instructions:
1. Mix Cinnamon and Sugar together; then use to rim glasses
2. In an ice filled cocktail shaker, combine the apple cider, lemon juice, orange bitters, apple butter and bourbon. Give it a few shakes to combine well.
3. Strain into your prepared glasses filled with ice. Top with a splash of ginger beer and garnish with cinnamon sprinkled apple slices.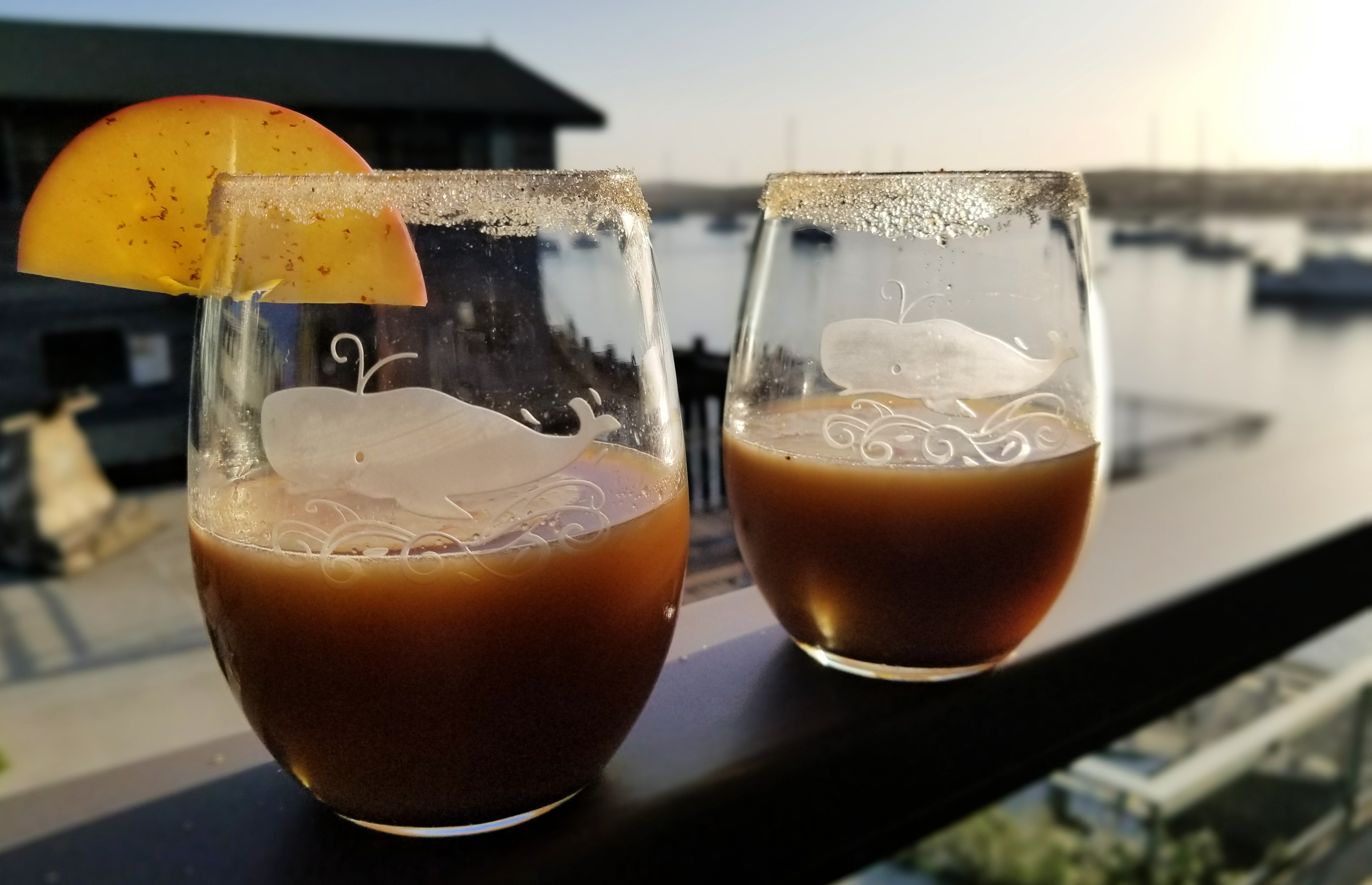 So yum, and absolutely perfect for sharing on a beautiful fall evening with someone you love.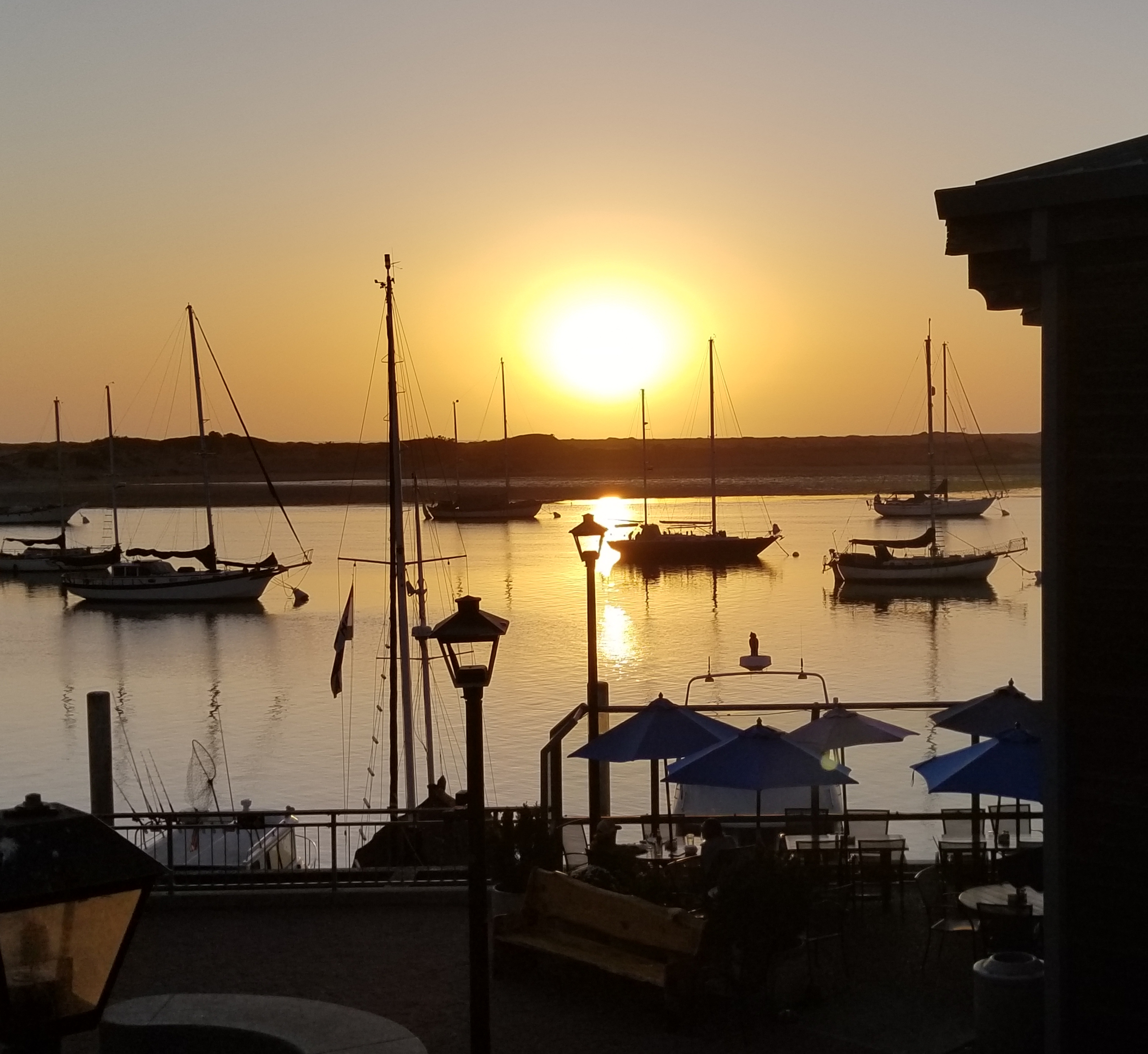 PS.Stemless Tumblers make great travel cocktail glasses and great holiday gifts too! Unfortunately, we no longer carry the Whale Stemless Tumblers, but we have lots of other choices now too!