Love the look of creating a gallery art wall in your beach home, but not sure of where to start? We've gathered some great ideas and gallery art wall graphics to help you begin your new look. Stay tuned - there will be FIVE different gallery art wall looks to check out!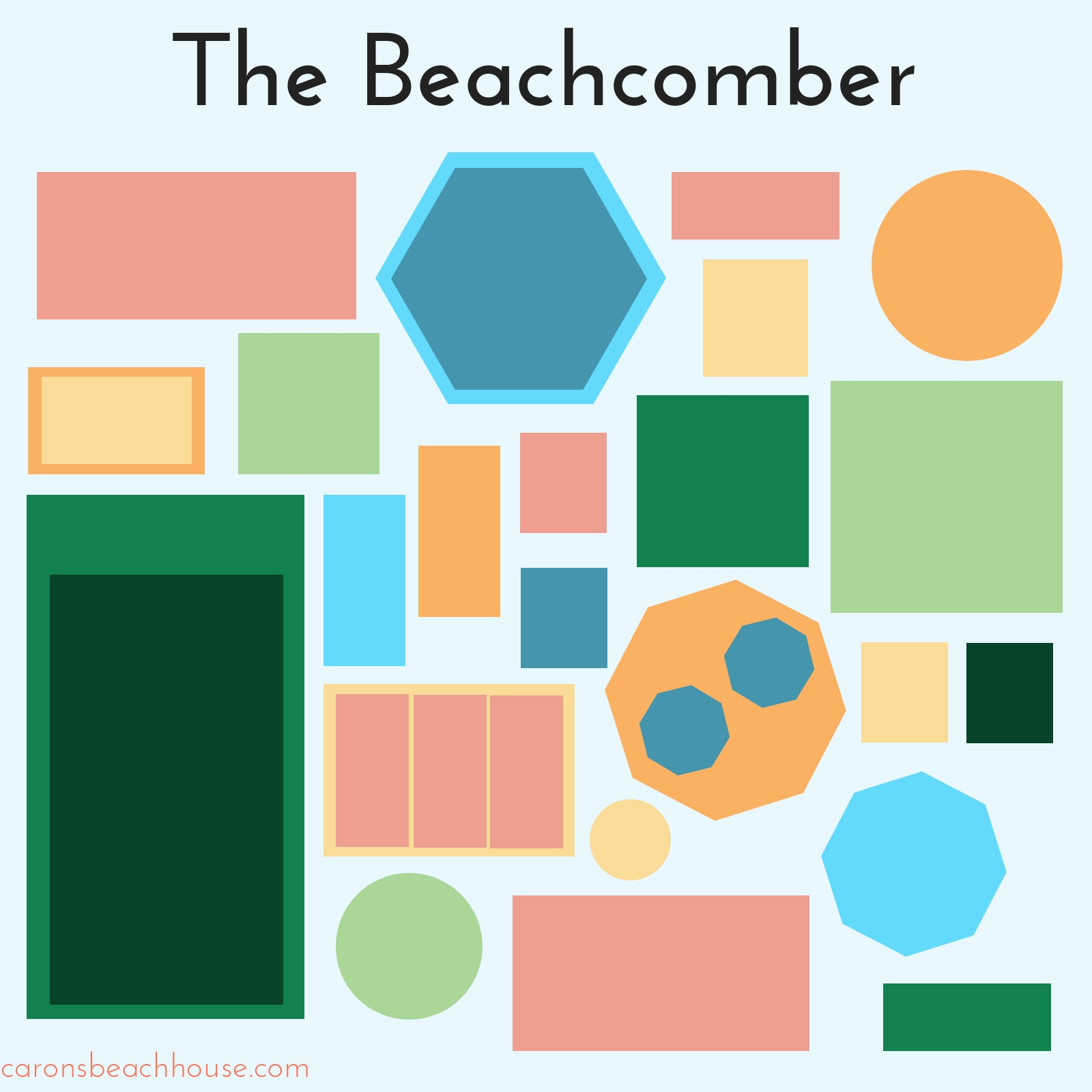 The Beachcomber wall decor layout is perfect for creating a relaxed and spontaneous feeling in your beach home. The playful mix-and-match nature of this arrangement makes this art design super adaptable – you can add, take away or swap out wall decor pieces as you please! Never fussy, the Beachcomber casual wall art style can totally reflect your family's personality.
Combine a variety of shapes, colors and textures for a casual and eclectic salon look that shows off your gathering of beachy treasures. Anything goes here, so have fun and play with how you group and arrange your pieces.
Here are a few room examples for inspiration!
So fun! Beach cottage rustic with family pictures, small beach signs and framed beachcombing treasures. Love the addition of the fishing net too!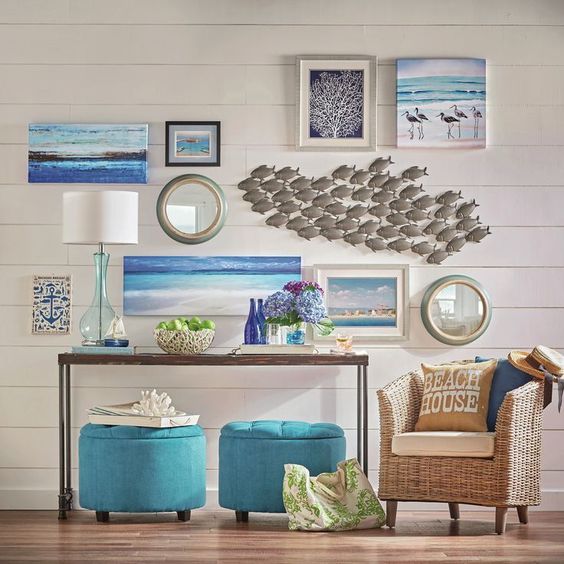 Try including a little surprise in your gallery wall, like the above 3-D
metal school of fish
and the small round aqua framed mirrors. These unexpected additions makes for a one-of-a-kind look.
Gallery walls aren't just for framed artwork. Check out the white-washed wall anchor and
nautical roped mirrors
in the collection above, and how the
sailor's wheel
and
oar
complete the look of the arrangement below.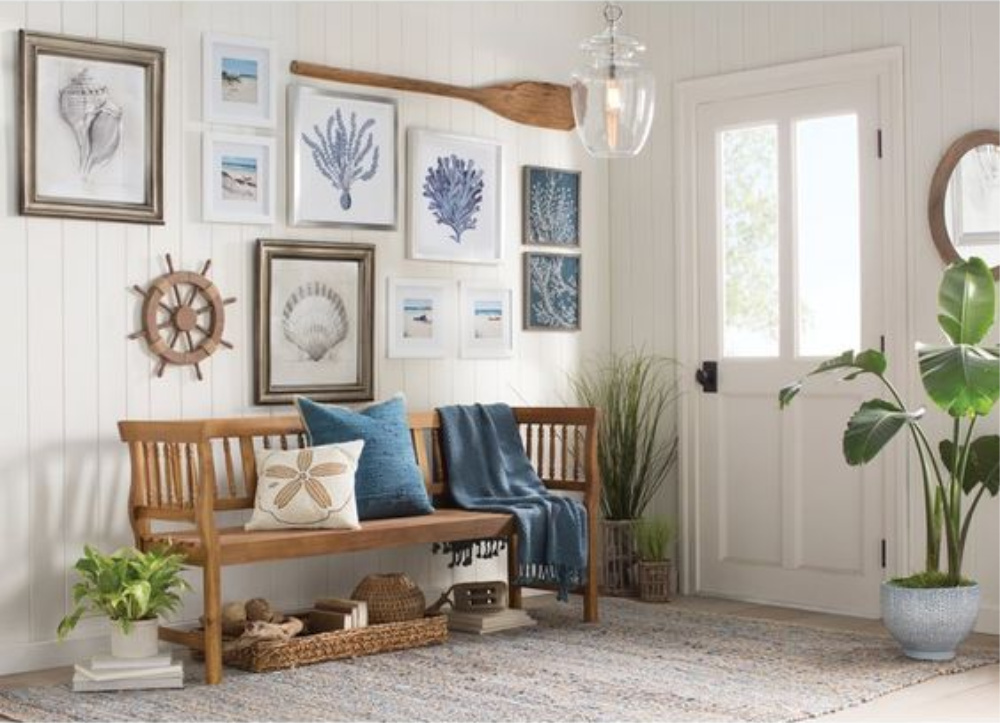 The Beachcomber is great gallery art look for adapting for holidays too - simply switch out pieces for Thanksgiving or Christmas; add a seasonal wreath, holiday themed art or fun candle sconce. The possibilities are endless!
We confess... art is simply one of our go-to's for great design and for instantly making your home reflect your coastal style. Stay tuned - Four More Ideas coming Your Way!