It's That Time of Year Again!
We love showing off creative (and very doable) Coastal Fall and Pumpkin Decorating Ideas that we've been collecting especially for this special season.
I love this gorgeous decorated dining room that Stacy Cross Short sent us on Facebook!
For this year, because last year was so successful, we've decided to once again sponsor a Caron's Beach House drawing for a $100.00 gift certificate to be spent on our site - just for sharing images of your creative coastal fall and pumpkin decorating ideas.
Simply shoot us an e-mail with your "Coastal Fall" pictures attached, post on our Facebook Page, tag us on Facebook or Instagram (@caronsbeachhs) to share your cool fall coastal decorating. Add any special decorating details that you would like - the more information the better!
All entrants will receive a special 15% off coupon to be used during November after we announce the $100.00 gift certificate winner - just for entering.
Come Join the Fun!
Entries need to be received by October 20th to qualify for the drawing. We will announce the winner and award the prize on Tuesday October 24th.
Here are a few of the entries from last year for inspiration!
From Jessica Albee - Fall 2018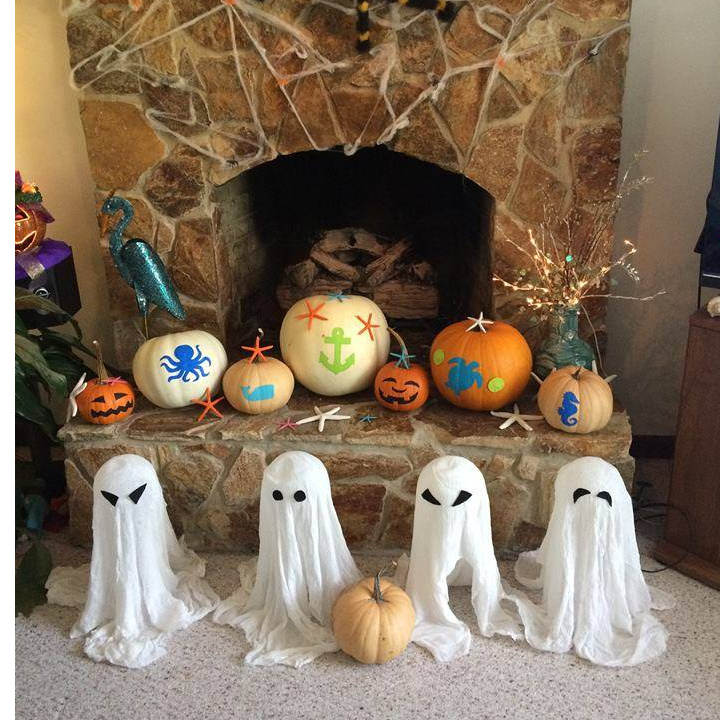 From Anne Kurtz Burns - last year's drawing winner!
Can't wait to see what you all come up with for this year - Cheers!